1 tag
4 tags
India
We arrived in Kolkata late last night; judging by that airport, you'd think the world as we know it had ended. It's far from the modern 'One World' that America, China, Canada and most countries have become. I felt very uncomfortable sitting in this terminal, late at night, with a cart full of suitcases too many insects and bottle of clean water, which we aquired at the...
10 tags
Copies of Kalmark Machines in China
Well, it's finally happened. One could say it was inevitable; the KALMARK Interlock Armouring Machines have been copied by Chinese Copy-masters… one of them being a state-owned organization. I actually laughed out loud as I read over an email from Leon, a company employee, in China. The copy-machine's model number is, LK###00 No less the designers initials…. intentional...
Traveling is fun; visas are not.
We're in GuangZhou right now. It's been an interesting few weeks. Since coming back to China, I've barely been back to Kunming. We arrived back, then 4 days later, I left to Shanghai for a company show. Following the show I went home to Kunming, and 4 days later, back to Shanghai to start my India visa submission! After visiting the visa office there, we were told we...
We're safe in KM. I woke up pretty early this morning. We have to go buy food for our apartment, but it's raining.
Wedding Ceremony in Canada: →
There once was a man named Alex, a tall Canadian dreamboat with an oversized nose and rockstar hair. He found himself in the distant land of Kunming, China in pursuit of his dreams, searching for his story. One day, Alex found what he was least expecting: A beautiful Chinese girl with cartoon eyes named GuoZhe (or Suki). Imagine his surprise when he found out that Suki had a thing for oversized...
2 tags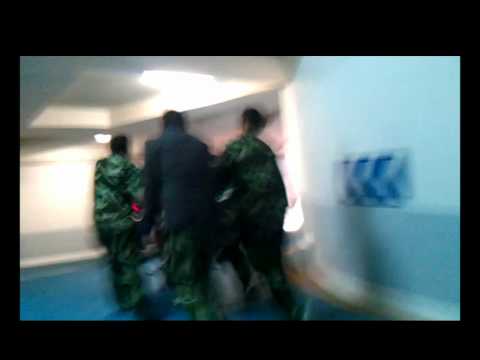 5 tags
2 tags
Accusations against Apple are true.
I'm guilty of using the products myself (and they're awesome) but I've been hearing some pretty nasty rumours about the company, Apple Computers, lately. Some of my friends here in China talk about the bad conditions in the factories, while picking up a call on their brand new iPhone 4 in the same breath. It's strange, but the phone works -so people buy it. Apparently,...
1 tag
4 tags
6 tags
Exaggerations of China
To Abe Sauer and other writers I have no respect for, It makes me angry when I read articles about China, written by people who really don't know what they're talking about. Recently in the news, there've been many stories about fake Apple stores and other fake products specifically in Kunming. The people writing these articles really have no idea. I live in Kunming… I've...
2 tags
Visiting Home [ Early Christmas ]
I'll be celebrating Christmas in Brantford a little early this year. Turns out Christmas time here in Kunming is not worth missing as a foreign musician. We'll see if that holds true when the time comes. This will be the first Christmas I ever spend away from home. I feel like I'm becoming more sentimental towards family as I move into this new phase of life with Suki....
Attempting to leave...
Leaving my apartment, attempt number two; failed. I've tried to leave twice so far today, the second time, I walked outside with an umbrella, reached the front gate and turned right back around. My feet were soaked through from the knees down. There's a tropical rainstorm going on out there right now. CRAZY.
"Each passing day, I become more convinced that you prepared her for me. Tears..."
4 tags
Dreaming of the Future
Suki and I were openly sharing this evening. We talked about future careers, passions and life together. Eventually we started talking about NGO's involved with slavery and similar issues. We are both passionate about the subject and are exploring a few ideas. I'd like to know which of the organizations I previously tracked with are already involved in some way in China or have...
3 tags
Office Searching
We found an office we're looking at renting here in Kunming. It's in BeiChen (the north foreign corner). It's not big, but seems adequate, it's on the first floor at the very back of the complex. We're looking at building in a rehearsal space, office and storage for audio equipment yet to be purchased. It wouldn't quite be enough if we get into warehousing...
3 tags
Shanghai Search
This afternoon I made a last minute treck up to Shanghai to meet my dad and spend a few days looking for a new apartment here in Shanghai. We decided that between the family we spend enough on hotels in northern China that it makes renting an apartment in the city a worthwhile investment as well as a comvenience and comfort. See you back in Kunming on Monday!
2 tags
Slaves
Sometimes we become slaves by our own doing. Such as addictions or dept, but how does such a large population become slaves to an individual, or an ideology? People were never meant to be slaves. We should be free thinking, free to work and make a living; all within reason. Of course, it's important that a person understands they must work hard to survive, but when people become...
lovesufferslong asked: Lol just a question, in what universe is Suki a Chinese name? Or am I mistaken.
5 tags
2 tags
I bought my ticket!
Toronto to Vancouver 11/07/11 8:15 PM - 10:05 PM Air Canada #33 Vancouver to Beijing 12/07/11 3:00 AM - 5:25 AM Air China #998 Beijing to Kunming 13/07/11 7:55 AM - 11:10 AM Air China #1403
Brantford life, cont.
Well, I'm looking for possible programs that will give me specific and valuable certifications in Audio Engineering. Hopefully something that can be completed either via the internet or within a matter of two-three weeks on location. I wrote the M1 motorcycle test this afternoon. I arrived at the licensing office, realized I didn't have my ID, returned home to get it. I arrived at...
For those who haven't realized...
I'm Home! I'll be hanging out in Brantford for another month. So drop me a line and buy me a coffee (kidding, but seriously, I can't afford coffee's with everyone…. and lunch would top the charts for sure) !
1 tag
Haven't left yet...
I left Calgary, Alberta this morning only to find out we weren't actually leaving yet. I packed my suitcase, all my stuff and then carried it all out to the van only to be told ten minutes later, that we'd be back at the same place that evening for two more nights… Tonight's venue, in Brooks Alberta, is really nice. The staff are so great and the sound system rocks!...
4 tags
Mid-tour update: Hello Kelly
I've been hanging out with the guys from Hello Kelly for the past two weeks. Travis, the guitarist, invited me to stay at his place, during my stay in Nashville. It was great to finally see the city and experience just a taste of what Nashville is about. The weekend before I left, my family and I crossed paths. They were headed to Atlanta, GA, so they decided to stop in Nashville to say...
2 tags
Family Visit
The family stopped in to visit me, today -in Nashville, TN. It was so great to see them. After plans changed coming home from Asia, I wasn't scheduled to see them until the middle of May! They came and picked me up from that church I visited last week, The Anchor, and we went on a mid-day quest to find the Opryland Hotel -a famous resort hotel, here in Nashville. We had lunch, they dropped...
3 tags
Nashville
Alright, Hong Kong was a long time ago, Kunming is on hold and I'm in Nashville. I'll be the sound engineer for Hello Kelly on their tour out to the west end of Canada. We ship out in two days. I've been finding it difficult to consistently update lately. I don't know why it's more difficult now than before, but I'm gonna try to catch up on what's been...
3 tags
Hong Kong
I've been through the north of China, and now in the south. Last week I even got to see a glimpse of Burma! For a long time I've been waiting to see Hong Kong and now I've got the chance. I have to leave Mainland China every 60 days to avoid problems with my visa, so I thought this time I would take the opportunity to see what Hong Kong is about. My flight leaves in 3 hours. My...
3 tags
2 tags
1 tag
A story is unfolding.
A story is unfolding so quickly. Even I often find it difficult to keep up! You've only heard the bits and pieces -seeing only the highlighted scenes. Through the eyes of a camera and the words on your screen. But you just wait; there is so much more. So much emotion; tention… so much excitement! There are words you haven't heard and moments still unseen. It's the pieces...
2 tags
Holiday Reflection
I'm on flight #087, flying back to Shanghai. By tonight I'll be home (in China). The thing I enjoy most about life in China is time. Somehow, I seem to find the time to write more, read more, pray more, and dream -more than I do when I'm home in America. Maybe it's China, maybe it's just life on the road. I haven't figured it out yet… whatever it is, it's...
Heading home...
No, I haven't given up or become tired of China. I'm just visiting home. I'm leaving Kunming for the first time in almost 3 months. I like this city. I've gotten to know my way around and although I've had my days of frustration, it's quite like home to me. In many ways it's a lot like Brantford, or many small cities in America. Only, here they eat rice,...
New Single: Feels So Right It's officially...
2 tags
Guitars: lost in transit; destination unknown.
I wish I could say otherwise, but I'm losing faith that my guitar's coming home. Thursday night, Polymath played a show in Kunming. After the show, I put our guitars in the back of a cab and sent them home with one of the guys. I had a sinking feeling as I drove home in another cab, somehow knowing what was about to happen. I made more calls than I could count in an attempt to reach...
3 tags
WANG FU JING
Polymath's first real show- November 19th, 2010, in the city of Kunming. We played on the side of the modeling runway in the most prestigious shopping square in Kunming, surrounded by curious asians of all ages. The band of four captivated the audience, opening the show with the new single, "Feels So Right".
2 tags
Watch
WICKED cover of Airplanes feat. Haley Williams!
"The oldest and truest trick in the touring business is for bands to start where..."
– I'm not sure if this is a problem. Not only have I not built a local audience, I'm starting at an international level rather than national. Could it be that with the current world stage starting local is unnecessary? I doubt it. There must be underlying reason for this advise. If I...
"Clear is the new, LOUD."
– Following on from the popular workshop presented at the 127th AES Convention that delved into topics relating to the nature and the consequences of the loudness wars, our panel of loudness experts and "master" mastering engineers will provide an update on the progress toward ending the...
1 tag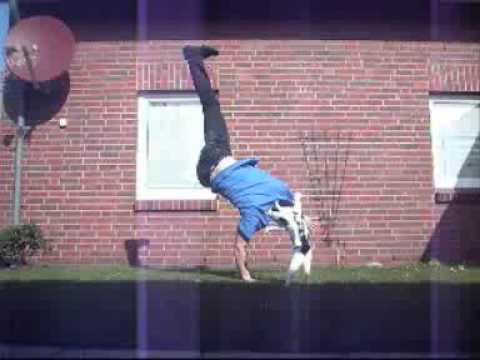 1 tag
China; like an RPG.
Living in China as a foreigner can be like living in an RPG. Let me count the ways… It offers an escape from an ordinary, monotonous existence. It appeals to nerds. Rules of the road… just don't hit anything. Money is counted in "pieces" (块) The fast way to do things is "on horseback" (马上) Dragons are real (恐龙, lit. "terrible dragons") Players usually enter the game with...
1 tag
Polymath
The Greek word polymath means: "having learned much". When you consider the genesis and coming up of singer/songwriter Polymath, you'll see that this name was aptly chosen. The man behind the music, Alex Kalmar, has had an interesting journey thus far: After watching his peers battling for a piece of the musical pie in his local indie rock scene, Kalmar turned his eyes across...
4 tags
3 tags
Taxi ride in Kunming
Last night I left my apartment and grabbed a taxi on the street heading for the club district in Kunming. I laid down across the back seat of the cab as I often do during long taxi rides. All of the sudden, the taxi driver pulls to the side of the road and a girl gets in my cab. Remember, only two minutes prior to this I'd hired the driver, right outside my apartment complex and now...